WhatsApp image quality often drops when you use it to send images or videos to someone.
This situation is a put-off for so many persons. As a result, they avoid sending images and videos through WhatsApp.
But there is a way around it.
It is simple and I am going to show you how to in this short article.
After reading this, your WhatsApp image output quality will be same whenever you send an image to someone.
How To Make Sent WhatsApp Image Quality Better
First, open your WhatsApp settings. Scroll down to Storage and Data.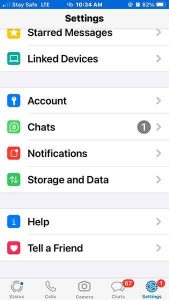 Select it and then scroll down again to Media Upload Quality.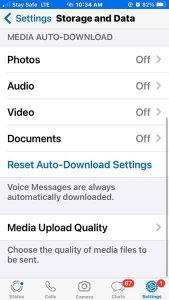 This is where the solution you seek is.
At default, this setting comes as: Auto (recommended). This is so because WhatsApp sets that functionality to minimise data consumption.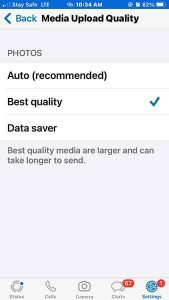 But you will have to move it to best quality.
However, you need to know that "best quality media are larger and can take longer to send".
Once you have done that, your WhatsApp image quality and videos will be be sent at best quality. This will match the original content quality on your phone.
Once you apply this setting, you can confidently use your WhatsApp better.
Also, note that you will, at different times, need to delete already sent and saved images.
This will ensure that you have enough space on your phone to take pictures or record videos.
If this is helpful, kindly share with your friends. They need to learn this too. 
WATCH HOW TO ADD VOICE OVER ON NEW FILMORAGO