Have you tried to download a YouTube video to your phone before, but could not?
This will help you.
It works well for people who use android phone, but for someone who is using an iPhone, I have a suggestion that works.
In this article, I will share with you different click through processes that will help you download YouTube  video to your phone.
You don't need any app, just a few alterations will get it done.
First, for Android users, all you do is open YouTube on browser and search for the video of choice.



Once you find the video, the next step will be to alter the link or copy the link.
To alter the link, add the letters 'ss' in front of youtube in the link. So, your link will be something like https://ssyoutube….
If you cannot get that right, simply copy the YouTube video link and go to https://en.savefrom.net/ then paste the link in the space indicated in the image below.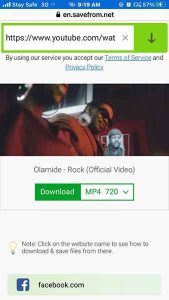 Once you paste, touch the arrow by the right side and the website will pull the video.
You will then select your best download option.
You have different options. Depending on how much space you want that video to occupy on your phone.
If you take a look at the image below, you could see, MP4 720. When you touch the down arrow you will see other lesser volumes that give you a less quality video.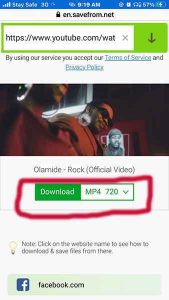 For a small screen, like a mobile phone, the 360 size will be okay. That will not consume so much of your space and then it will be clear enough to watch.
Once you select the size you want, it will take you to another screen.
When you touch the arrow a fresh page may open with adverts, close that page and return to the earlier page.
Look out for a …. by the right aide of the video and download the video.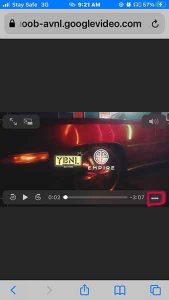 For iPhone users, iOS does not make available download of such videos for security reasons. One of them being that this video you download is like a torrent and could bridge security.
All you do is swipe up and then use your screen recording icon to record your screen while the video is playing.
Another thing you can also do is download the video on a laptop and send to yourself via any social network or WhatsApp.
That way, you will be able to download and save the video on your phone.
If this helps, let me know and also share with your friends.
WATCH HOW TO RECORD YOUR PHONE SCREEN